Goblin Valley State Park, Utah
Goblin Valley State Park, Utah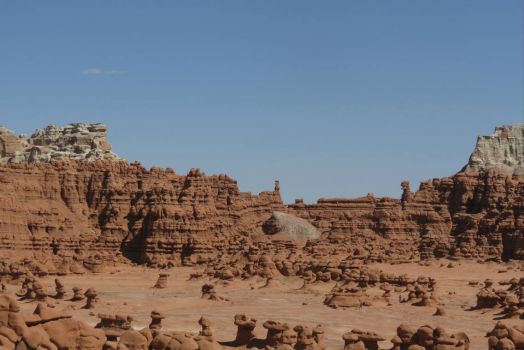 Why are you reporting this puzzle?
These Sandstone concretions were left as the softer surrounding soil eroded away. Notice the people in the picture to get an idea of the size of the of the "goblins."
Goblin Valley State Park is located on a paved road off Hwy. 24 between I-70 and Hanksville, Utah.