Evans Flammond Sr.'s Fallen Warriors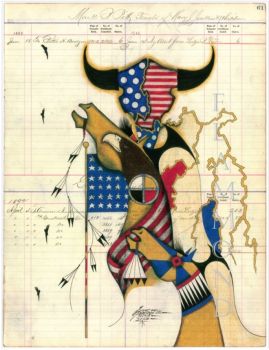 Why are you reporting this puzzle?
American Indian artist, Evans Flammond Sr,. is a member of the Rosebud Sioux Tribe, but lives with his family in Pine Ridge in South Dakota. His art expresses and commemorates not only American Indians, but all of us. His spiritual connection to art comes from a golden eagle who flew into the closed window of his family's car when he was a child. The great bird recovered quickly and flew away. Flummond explains that the vision of that beautiful sacred eagle continues to inspire him and spark his imagination, Flammond's work is for sale through the Pine Ridge Art Center, Pine Ridge SD and on their website.