August 8th - Did you remember to pay homage to Albert Marshal?
August 8th - Did you remember to pay homage to Albert Marshal?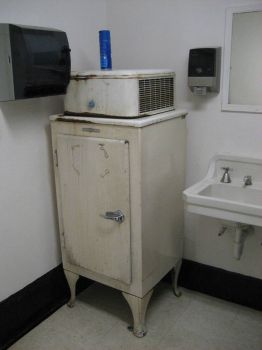 Why are you reporting this puzzle?
On August 8th, 1899, the United States Patent and Trademark Office issued patent #US630617 to Albert T. Marshall of Brockton, Massachusetts, for his household refrigeration device. It was the first such machine to be patented in the U.S. and it became on of the five greatest inventions created by man:
#1 - Fire
#2 - The wheel
#3 - The refrigerator (thank you Albert Marshal)
#4 - Beer
#5 - Doritos

Wait! I left out bacon! And plastic model airplanes. I will have to rethink this, but the refrigerator and beer have to stay in the top 5. Without the refrigerator and beer we would have no tail gating at football games... no WWE wrestling... and we would not wake up with a tattoo of Bullwinkle on our foreheads.

August 8th should be a National Holiday. What's more important? Celebrating our independence… or Beer? Celebrating some guy for discovering America when he didn't really discover America... or Beer? Celebrating the roasting a big bird and eating a can of cranberry sauce... or Beer? I rest my case.

How many of you knew that the first patent for a refrigerator in the U.S.A. was issued to Albert Marshal? I thought it would have been Sam Sung or maybe General E. Lectric... but not Albert Marshal. Makes me wonder when Albert Marshal became invisible?

Feel free to leave a comment, but today is August 8th and I have been celebrating all day and tomorrow I will be on a Maalox diet while I am recuperating... so I do not know if I will be able to respond. But mark August 8th on your calendars and next year we can all celebrate together...