Willard Twin Covered Bridges
Willard Twin Covered Bridges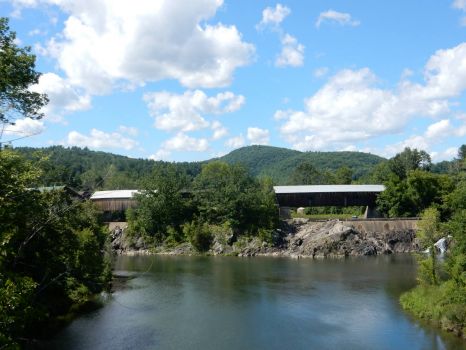 Why are you reporting this puzzle?
Willard Twin Covered Bridge(s) Hartland, Vermont
These covered bridges are located on Mill Road and are twin bridges. The first of the two being built in 1870 and it's twin was constructed in 2001. In 1870 the Willard / North Hartland Covered Bridge was built. It spans 128 feet over the Ottaquechee River, subsequently in 2001 the Willard Twin Covered Bridge was constructed which spans 81 feet across the river.