After playing with the garden hose ❤️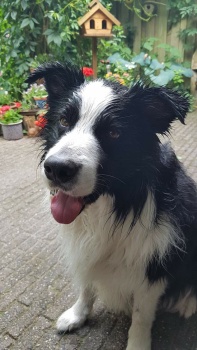 Why are you reporting this puzzle?
He loves water and gets all excited when I take the garden hose out! Love his wet face ❤️
Image copyright: Photo by Yvonne (Samsammy)
More jigsaw puzzles in the dogs category
22 April 2022 - 6 April 2015
How do you follow a puzzle creator?

Do you have one or more jigsaw puzzle creators on Jigidi whose puzzles you are always looking for? Then you might consider "following" them, which means you'll receive a notification upon their newest postings.