? ? ?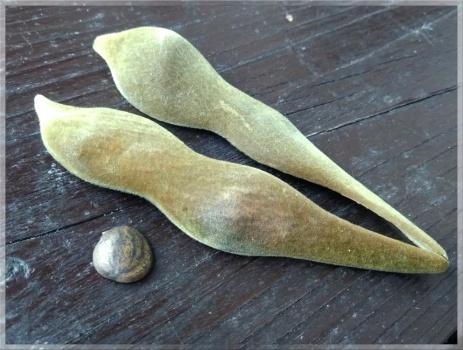 Why are you reporting this puzzle?
It is the fruit of wisteria.
I really liked the pod, how soft it is - velvety. And I plucked it at my sister, intending to take a picture of him. He was lying in the kitchen waiting for me to have time. Meanwhile, it dried in the heat, cracked, and the semen shot to the window. It was later in the evening when Julie and I were sitting in the room watching TV. The wound was so strong that I thought someone had shot us in the window. But it confused me that there was no sound of shattering glass. When I saw the perpetrator of the shooting, I was very surprised!