Quail 8-21-2019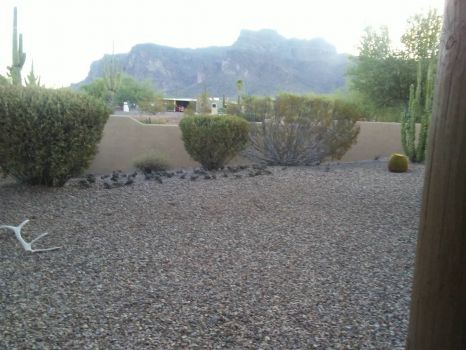 Why are you reporting this puzzle?
Even the quail know it is going to be HOT today (forecast: 114 F) as they grab a quick bite before the sun makes it's way over the mountain and they hide out in any shade they can find the rest of the day. Food must be scarce with a bumper crop of new chicks this year and only .7" of rain in the last 3 months.
Are you a Jigidi Plus member?

When you become a Jigidi Plus member, you'll enjoy the completely ads-free Jigidi experience. Also, you directly support Jigidi and help us be as free as possible to make Jigidi even better every day.