B1 Bomb Bays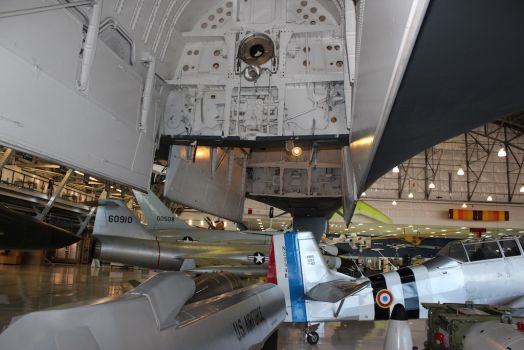 Why are you reporting this puzzle?
I took this picture while standing under the open middle bomb bay of the B1 (it has three). I was standing upright when I took the picture, which gives you an idea of how big the B1 really is.
The light gray thing in the lower left-center is a cruise missle. You can also see just the dark nose of an F-111 Aardvark on the left side of the picture.