Tomatoes Coming Soon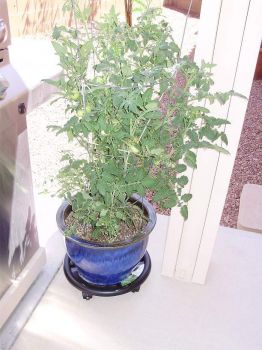 Why are you reporting this puzzle?
Last year I bought some tomatoes from the market that tasted so good I decided to save some seeds and see if I could plant them this year. Well, this is the result. It is loaded with little tomatoes in various sizes right now. Soon I will be eating fresh tomatoes from my own plant!