42 Giant tire20180928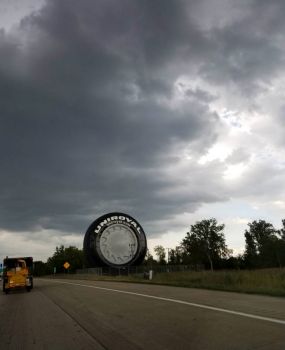 Why are you reporting this puzzle?
The Uniroyal tire, near Detroit, was a Ferris Wheel long ago. Now it tells travelers they are almost where they they want to be. A few years ago a journalist took pictures inside, showing light coming in through many bullet holes. I guess an old tire by the side of the road is a target a gunslinger just can't pass up. The dust motes in the light reminded me of our barn.