THEME: Turtle Building, Niagra Falls
THEME: Turtle Building, Niagra Falls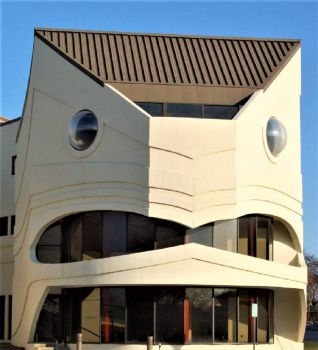 Why are you reporting this puzzle?
.
ꕥꕥꕥꕥꕥꕥꕥꕥꕥꕥꕥꕥꕥꕥꕥꕥꕥꕥꕥꕥꕥꕥ

Creation Story Turtle Building
It is now defunct. Closed.

[Ronanglinx, 05/28/2017]
The Native American Cultural Center that was once
inside has been closed for a while, but the stylized
turtle building exterior remains.

Turtle Building
This turtle-shaped building was the former Native
American Cultural Center. When I was a kid I
remember them hosting pow wows and other neat
events. Sadly the building is not open and currently
for sale or lease.

[Suzette, 07/07/2012]
The prominent structure, dating from 1981, is just
across the street from the American Falls. The giant
turtle is part of the Iroquois creation story, which
says the earth was spawned on a turtle's back.

ꕥꕥꕥꕥꕥꕥꕥꕥꕥꕥꕥꕥꕥꕥꕥꕥꕥꕥꕥꕥꕥꕥ
.