#WeinPuzzle - Grover Zampa (19)
#WeinPuzzle - Grover Zampa (19)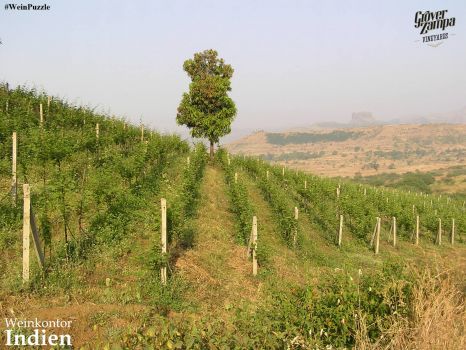 Why are you reporting this puzzle?
Die Legende des Baumes:
Im Sahyadri Valley liegt friedvoll der Distrikt Sanjegaon. Die Legende besagt, dass sich einst ein einsamer Mangobaum auf dem angrenzenden Hügel niederließ und seither die Weingärten von Vallée de Vin (Grover Zampa) beschützt und auf sie Acht gibt. Unter seinen wachsamen Augen wachsen hervorragende Trauben für noch hervorragendere Weine.

The legend of the tree:
Somewhere in the Sahyadri valley lies tranquil Sanjegaon. Legend says that a solitary mango tree perched atop a hill, protects and looks over the Vallée de Vin (Grover Zampa) vineyards. Under its watchful gaze grow great grapes, for even greater wine.