White-Breasted Nuthatch juvenile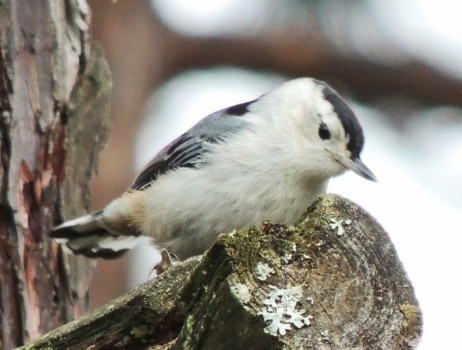 Why are you reporting this puzzle?
I have a family of six of these, and often the four youngsters would arrange themselves on tree trunks or the top of the T-pole from which the suet feeder hangs, while the parent would come to the feeder, grab some suet, then off to feed one or the other.

Two of them have now figured out that they can go to the suet feeder themselves, but I think the remaining two are still being fed.

This one was just hanging out on a limb stump, so I decided to try some shots.

I also have a Hairy Woodpecker male and a youngster he's feeding, and I see regular visits from the Red-Breasted Nuthatch, so it/they may also be feeding young.
Are you looking for something particular?

Did you know you can select specific themes of jigsaw puzzles on Jigidi? We have 10 main categories with countless subcategories. Dig in to find your favourites ☺