15 Movie Visual Effects That Were Insanely Hard To Pull Off - Aquaman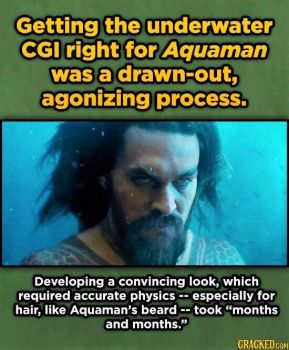 Why are you reporting this puzzle?
From the comedy website Cracked.com, an article by Andrea Meno, June 2, 2021.

"Two-second scenes from movies sometimes take months to accomplish. For example, every single frame of a translucent ghost in 'Ghostbusters' had to be drawn by hand. Here are 14 more visual effects that took more effort than we realized…"


This is #5 from the list.