Seeing Life in a New LIGHT ~ Super New Moon Eclipse in Pisces!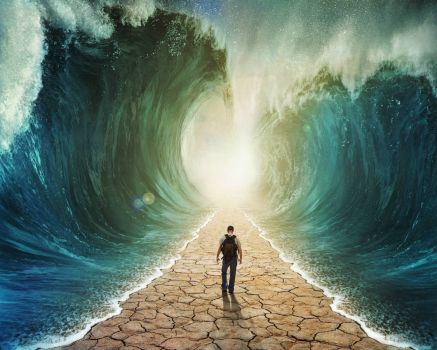 Why are you reporting this puzzle?
This coming Friday, March 20, a Super New Moon Solar Eclipse at the very last degree of Pisces, opens the doors to spring, as the Vernal Equinox occurs just over twelve hours later. Eclipses come in pairs, the second eclipse, a full moon eclipse, will occur two weeks following, on Saturday, April 4. Consider these points as two bookends of energy, where the space between opens up realms of radical possibilities, to the point of feeling as if the seas are parting for you to pass through timely doors. Yet if you hesitate for even one moment, the waves will pull you under. Time is of the essence!

The term 'eclipse' energetically invites unexpected events that may feel to emerge out of the blue, events that prove to be life changing in many ways. It has been said by spiritual seekers that the veil between heaven and earth becomes more transparent at this time and because of this, your level of awareness lifts and immense transformation is possible.

May the TIDES pull you through!