Firefighters Memorial - Wesley Bolin Memorial Plaza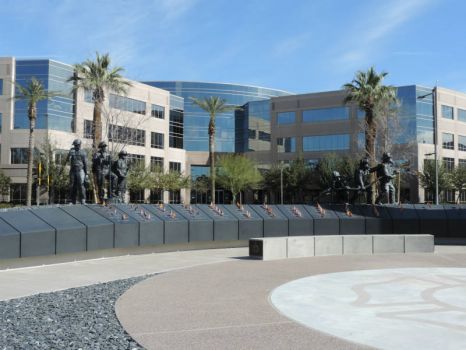 Why are you reporting this puzzle?
In 1902, the first firefighter death in the line of duty was recorded in Tucson with the death of Firefighter. Since that time, more than 100 years later, 119 firefighters & paramedics have lost their lives in the line of duty. With nearly 250,000 emergency calls annually, firefighters across the state face the reality of danger every time they respond to a call. Fire Departments have modernized their equipment, communications, techniques and response times. But the reality of danger is always there.