Downtown St. John's, Newfoundland and Labrador, Canada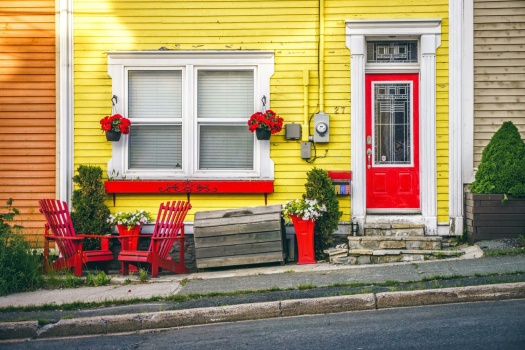 Why are you reporting this puzzle?
In Today's Daily Jigsaw Puzzle, we're in
Downtown St. John's in Newfoundland and Labrador
- beholding this very yellow and very charming house.
Downtown St. John's, Newfoundland, is a blend of history and contemporary living situated on the Atlantic coast. This area is distinguished by its maritime heritage and unique architecture, characterized by the
"Jellybean Row" houses
. These are traditional Victorian-era wooden homes painted in various bright colors, a tradition thought to have started with the use of surplus boat paint. This architectural feature is a distinctive element of St. John's cityscape. And it is not just for show, either - in the foggy weather that St. John's is known for, these brightly colored houses were supposedly helpful for fishermen trying to find their way home ♥
What's up with Jigidi and erotica?

Blatant sexual objectification is not allowed on Jigidi. You'll find our review criteria for erotica here, along with a more in-depth rundown on our stand on blatant sexual objectification on Jigidi.