Meet The Scallywag Squad Jr. - Ring, Tail & Tooters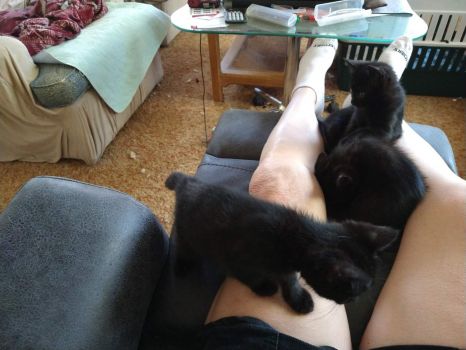 Why are you reporting this puzzle?
Well, we had a little woops here back in early December and Feb. 3rd little Miss Jet had 3 live kittens, yes, all 3 black as she is and all three little girls! They were 9 weeks old this past Wednesday.
Somehow they actually lines up right and Ring is closest to the camera, Tail is in the middle & Tooters is down by me feet. Ring & Tooters are almost impossible to tell apart and I can ... usually! Little Tail has a tiny white patch on her throat and her coat is sleeker than the other 2. AND Yes, they are into everything and fearless!
Needless to say they will add a little extra flair to the upcoming birthday party!
More jigsaw puzzles in the cats category
0:10
Dilubreuer
16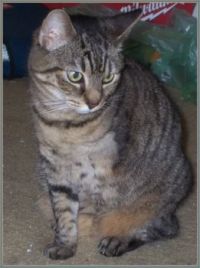 0:11
gc2019
18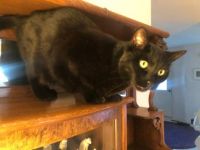 2:23
Exilef
9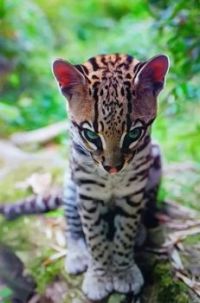 7 December 2020 - 16 February 2018