Pink Azalea Bush (Mar17P46px)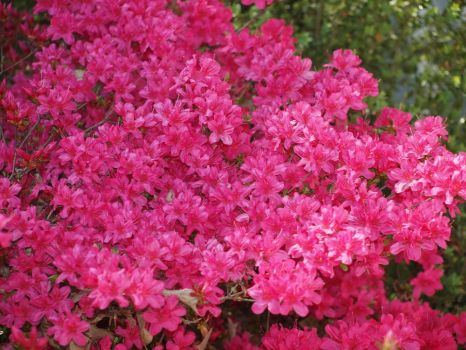 Why are you reporting this puzzle?
Azaleas are flowering shrubs in the genus Rhododendron.

Azalea is a beautiful flower but it is also highly toxic—it contains andromedotoxins in its leaves and nectar.

All credits go to the photographer who took this photo.

2nd of a set of 4 Azalea Flower Puzzle. Please enjoy.

Puzzle 46
Are you a competitive or more a meditative solver?

You can adjust whether to have the timer show or not when you solve your puzzles. You'll find how to in our puzzle player guide.