Meet the 2 New West Texas Kiddos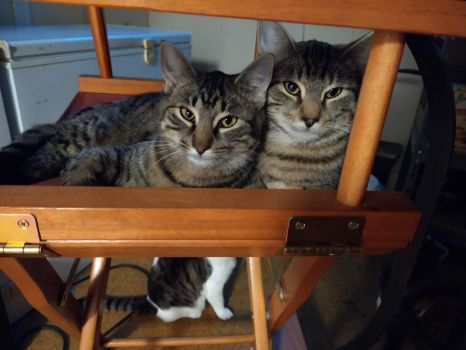 Why are you reporting this puzzle?
These are 2 from the older outside litter that I brought in before our ice storm (all 4 of them). Mama G is going to take the other 2 girls. These 2 characters are staying here.
Meet TJ, the new little girl on the left, and she is a tiny little girl.
Jamie is the only boy out of the little and he is on the right. They have all been in since 24 October, and these 2 have really made themselves at home and are doing their share of mischief making. :))
How do you follow a puzzle?

When you follow a puzzle, it means you receive notifications about new comments on the puzzle.