'My Life In Exile'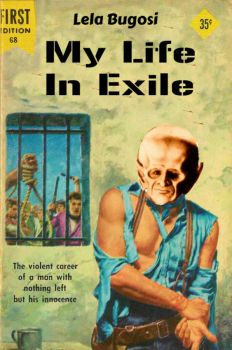 Why are you reporting this puzzle?
You've heard the false accusations.......Now read THE TRUTH!
The thrilling tale of one man's struggle to clear his name and defend the honour of his family, armed with nothing but a very small pencil (and a toothpick)!
What's up with Jigidi and erotica?

Blatant sexual objectification is not allowed on Jigidi. You'll find our review criteria for erotica here, along with a more in-depth rundown on our stand on blatant sexual objectification on Jigidi.