Kenya, East Africa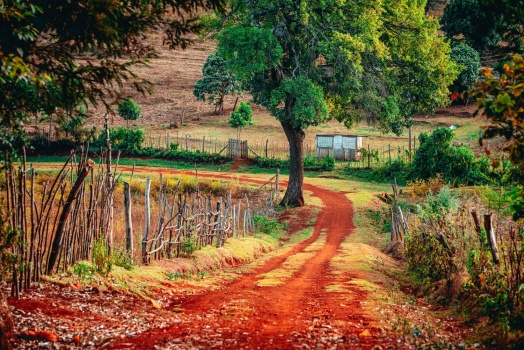 Why are you reporting this puzzle?
Today's Daily Jigsaw Puzzle, we are in Kenya in East Africa, and we imagine standing at the photographer's spot - taking in the sight and feel of these beautiful surroundings.
That
red soil
…
Red soil is a widely distributed (and visually captivating) soil type characterized by its rich color derived from a high iron oxide content. It thrives in regions with a semi-arid to arid climate. It can be found in various corners of the world, including India, Australia, the United States (particularly in southeastern states like Georgia and Alabama), Brazil, China, and numerous other regions.
The red soil offers excellent drainage. Although red soil's coarse texture makes it susceptible to erosion and rapid drying during droughts, farmers combat these challenges by implementing soil conservation practices such as terracing and irrigation.
Would you like to spend some of your Monday visiting Kenya?
Come along! ♥
Do you know enough about copyright?

When you share material online, it's necessary to know what copyright law says about sharing online material. We have created a copyright video guide for you that will give you a basic understanding, along with 4 tips on how to share material within the boundaries of copyright law.