The Reason For The Season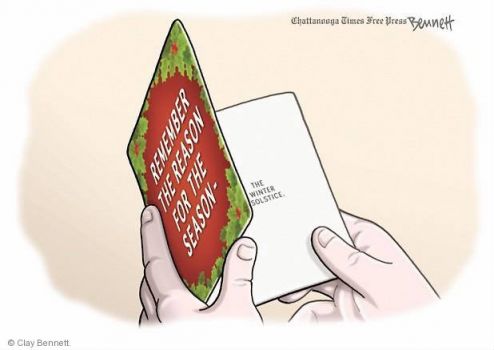 Why are you reporting this puzzle?
The winter solstice is the reason for the season, winter, just as the vernal equinox is the reason for spring, etc. For those who believe in Christ, his birth is the reason for Christmas. The actual season, with the winter solstice heralding the return of the sun and the lengthening of days, has been celebrated by the Greeks, Romans, Egyptians, and many other civilizations for many millennia.