The Yellow Tang Fish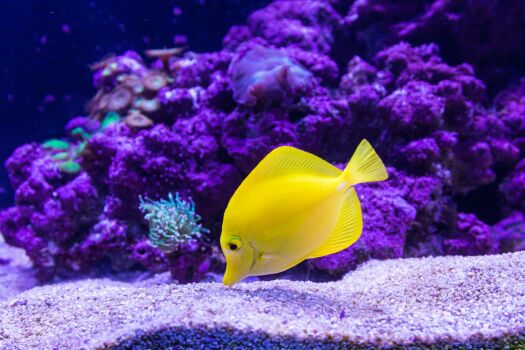 Why are you reporting this puzzle?
At first, we'd named this fish a yellow oscar fish. Thank you, vigilant puzzlers, for pointing us in the right direction of
the tang fish
. So, let's meet the yellow tang, shall we.
The yellow tang fish feed on algae and is a saltwater fish in
the surgeonfish family.
Their habitat is tropical, and they live in shallow reefs (mainly) in the Pacific Ocean, west of Hawaii and east of Japan.
They can grow up to 20 centimetres in length. And although it looks like it is smiling at us, they are said to be aggressive.
Many apologies for not getting right from the get-go – you are absolutely gorgeous, Mr Tang ♥