Bayonets!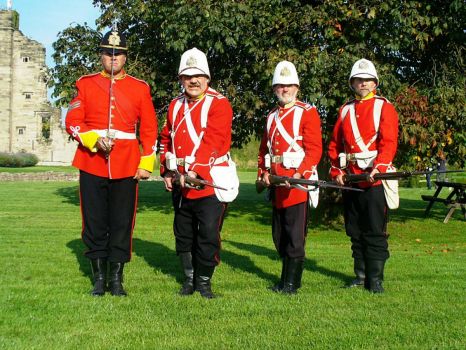 Why are you reporting this puzzle?
Britain, and England in particular, is like living in a museum! They are so obsessive about preserving their past, they leave themselves insufficient room to live in the present!

Along with that, they love re-enacting things. I'm not sure what these guys were re-enacting, but whatever it was, they were very serious about it!

I think I took this picture about eleven years ago.

:D Beb.