(31) way up high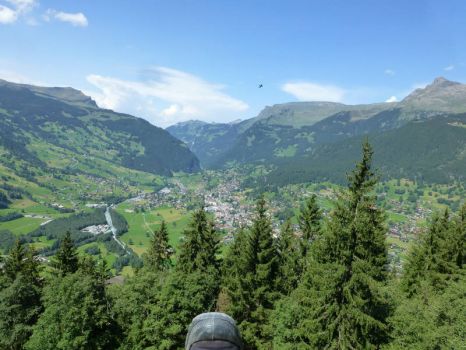 Why are you reporting this puzzle?
So we had come out of the gondolas not far from the forest way back there on the left slope.

We changed to a postbus and crossed the whole village, until we got to the starting point of today's walk at this side of Grindelwald valley.

Then climbed though a forest, to be welcomed with this magnificent view.

Left of centre you see a line crossing a forest. That's a glacial river. We would walk along it later that day, on our way to the rack Railway station.
What's up with Jigidi and erotica?

Blatant sexual objectification is not allowed on Jigidi. You'll find our review criteria for erotica here, along with a more in-depth rundown on our stand on blatant sexual objectification on Jigidi.