Jahn Ekenaes, "Women doing Laundry through a Hole in the Ice", 1891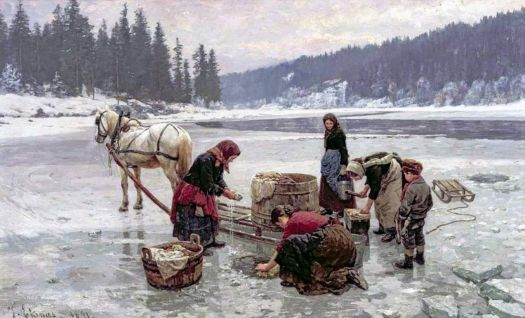 Why are you reporting this puzzle?
Jahn Ekenæs (1847-1920) was a Norwegian painter . He was a student of, among others, JF Eckersberg 1866–68 and studied at the Academy of Fine Arts in Copenhagen 1869–70 and in Munich under Otto Seitz and Wilhelm von Lindenschmit the younger 1872–74. In 1894 he returned from Munich to Norway, where he settled in Åsgårdstrand in Vestfold. Jahn Ekenæs produced a large number of popular genre films in a driven technique, with motifs by, among others, farmers and fishermen. The National Gallery in Oslo owns three paintings by him.