Maundy Thursday - Greek Orthodox Easter 2020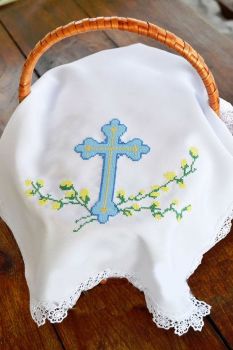 Why are you reporting this puzzle?
Maundy Thursday (also known as Holy Thursday) commemorates the Last Supper, where Christ lays out the model for the Eucharist or Holy Communion. During the meal, Jesus predicted the events that would immediately follow, including his betrayal, the Denial of Peter, and his death and resurrection. Events of the last supper play varying roles in commemoration liturgies depending on the denomination.
This year, because of the Covid-19 pandemic, there will be no open air celebrations. Churches will be shut to the public and everyone will have to stay indoors.