Jean-Eugène Buland, Flagrant Délit (1893)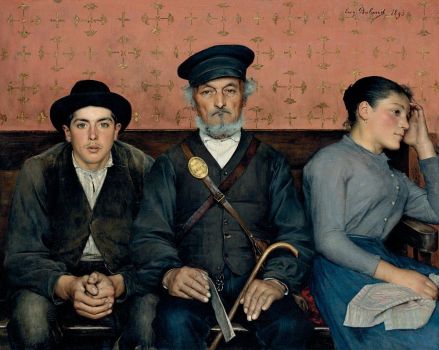 Why are you reporting this puzzle?
"Caught in the act"! I wonder if they are sitting outside an official's office, with the stern father holding firmly onto a marriage certificate. The young man looks dumbstruck, the woman . . . resigned? Thinking about her future?