A Medal for hero a Special Forces Dog, Kuno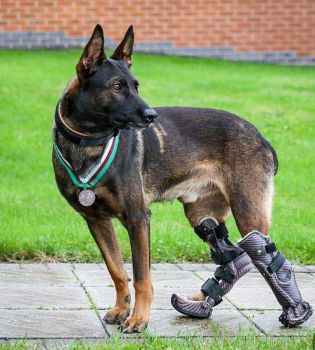 Why are you reporting this puzzle?
A military dog who charged through a hail of Al Qaeda gunfire to take out a sniper and save the lives of British soldiers has today been awarded the animal equivalent of the Victoria Cross.
Pinned down by grenade and machine-gun fire from an insurgent, special forces were unable to move during a compound raid in Afghanistan last year. But four-year-old Kuno leapt into action, tackling the gunman without hesitation to break the deadlock - and change the course of the mission.
The brave Belgian Shepherd Malinois was shot in both back legs during his act of heroism and suffered life-changing injuries, One bullet narrowly missed a main artery - and he required several life-saving operations in theatre before he was stable enough to return home. Kuno's injuries have proven life-changing and his rear paw could not be saved and was soon amputated.
He is now thriving in retirement after becoming the first British military working dog to be fitted with custom-made prosthetic limbs.
2:07
ANEREV
1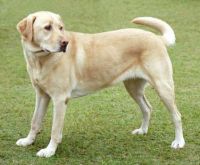 0:14
Dilubreuer
4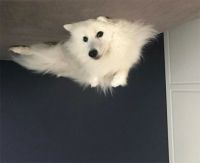 30 April 2022 - 14 December 2017