1956 Cadillac Eldorado Biarittz Convertible rear
1956 Cadillac Eldorado Biarittz Convertible rear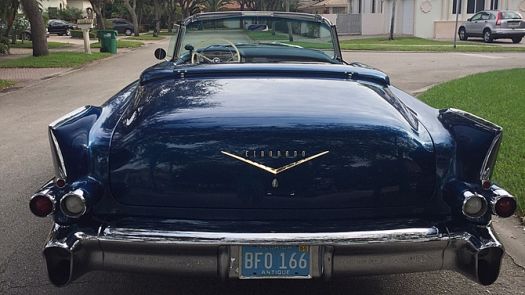 Why are you reporting this puzzle?
I always thought the tail lights and exhaust looked like a face with glasses on singing Oooo. lol.
The car has a fiberglass parade cover over the convertible top. It is in 3 pieces and fits easily into the trunk when the top is put up.
The fins look more like the future '58 model, but it is a '56.