Portable Theatres, a way to change the play for reason.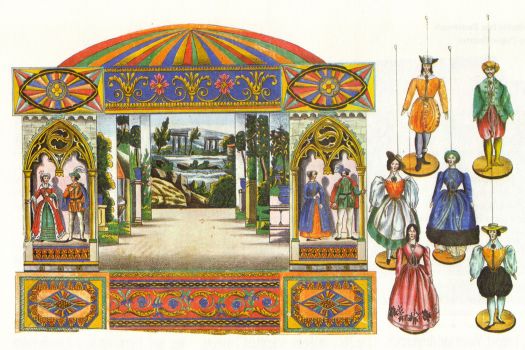 Why are you reporting this puzzle?
The heroes appear over and over again, taking on as many attitudes as the plot requires. Then there are the sets, storybook illustrations of extravagant palaces and howling wildernesses, to be slotted in and out of the back of the theater, behind the cavorting characters. The scripts that came with them were as miniaturized as the stage, heavily abridged and censored for children's ears and attention spans.