Happy Birthday, (ringleader) Ardy!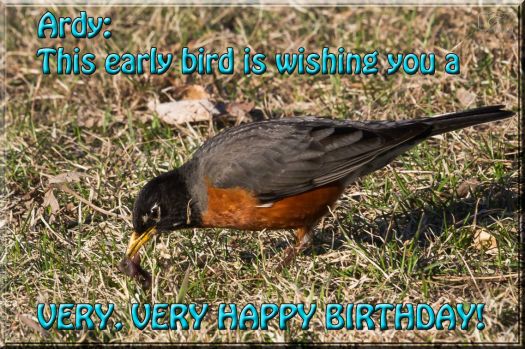 Why are you reporting this puzzle?
Ardy, a little bird told me that it was your birthday. In fact, he also wanted to share in the birthday feast but I told him that he'd better enjoy his catch and just leave the nuts and seeds to you. I know that you'd appreciate that more!

I hope that you have a most wonderful day and that the year ahead follows suit.

Love and hugs and a kiss...