Austin-Healey 3000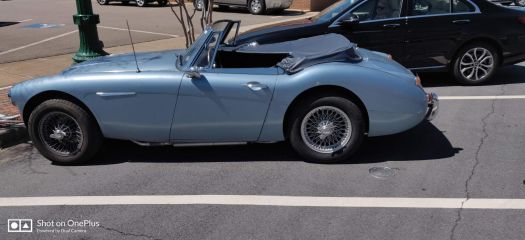 Why are you reporting this puzzle?
Austin-Healey 3000. Spotted on Main Street in my town. We had one just like this one in 1970-1973. That's my Mercedes parked next to it, so this is sort of a then and now photo for me and my wife. The owner was so nice about us taking pictures of his car. He even offered to let us take it for a drive. We didn't do that, afraid that it might tempt us to go out and buy another one.
Are you curious about how do we review content on Jigidi?

At Jigidi, we celebrate what connects us and steer clear of divisive content because how we meet each other matters. It forms us. When we review the content, we use four 'lenses' and look for what the image or comment is most.