Southern corroberee frog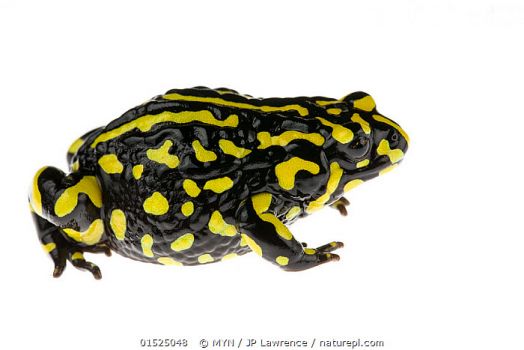 Why are you reporting this puzzle?
High up in the sub-alpine bogs of the Snowy Mountains lives one of Australia's most iconic and rarest creatures, the Southern Corroboree Frog (Pseudophryne corroboree). This small, vividly-coloured species is restricted to Kosciuszko National Park, in the south-east of New South Wales. Found only at altitudes above 1300 metres, this species historically had a range of 400km2.

The Southern Corroboree Frog breeds throughout summer. Males call from moist terrestrial nest chambers, typically around the edge of pools in sphagnum bogs. The large eggs, with a diameter of 9mm when hydrated, wait for autumn rains or early snow melt before the tadpoles hatch and enter the pools. Adapted to life in cooler climates, this species may take three to five years to mature and can live for at least nine years.

Its striking yellow and black longitudinal markings make it one of our most easily recognised frogs, but also indicate the lethal alkaloids within its skin. These protect them against predation. But even with no known predators and a distribution almost entirely within a pristine wilderness area, the Southern Corroboree Frog is still one of Australia's most threatened vertebrates.

Status
The Southern Corroboree Frog is listed on the IUCN Red List as Critically Endangered. It is also listed as Critically Endangered under the Commonwealth EPBC Act, and Endangered under the NSW Threatened Species Conservation Act.