Beach in San Diego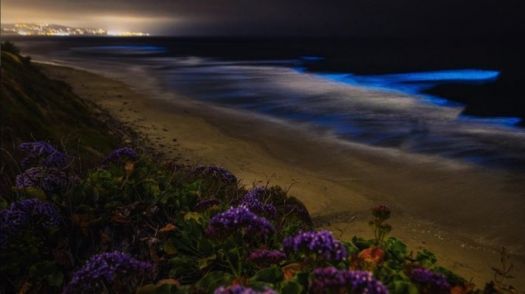 Why are you reporting this puzzle?
Beach visitors in San Diego have been enjoying a stunning display of moving neon blue lights in the ocean thanks to an unusual natural phenomenon.
The glow is caused by tiny plankton which emit a bright blue light when they are moved.
A huge colony of the organisms has drifted into San Diego, California, creating a eerie cast over the waves - and a perfect photo opportunity.
The plankton are red by day, but once dusk falls they turn blue. Their bioluminescence is a natural defence mechanism against predators.
It's relatively uncommon to see the glowing plankton, but San Diego is one of the areas the creatures are known to frequent.
The Maldives is also known as a hotspot for the phenomenon, and they are also seen regularly in Australia, Vietnam, Thailand and Jamaica.