~◠☀️◠Sunset ᵒᴼᵒ Australia◠☀️◠~
~◠☀️◠Sunset ᵒᴼᵒ Australia◠☀️◠~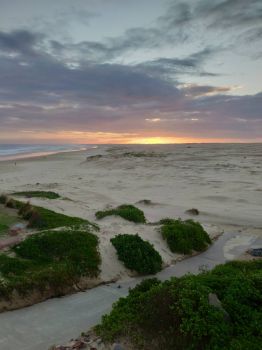 Why are you reporting this puzzle?
... the sun is hiding behind the clouds

Birubi Beach, North Coast, NSW, Australia
Birubi Beach is part of an incredible coastline with sand dunes and an endless beach nearly 60 km long. Worimi Regional Park is situated on the NSW coast north of the city Newcastle. The size of the sand dunes is reminiscent of the great world deserts, inexhaustible supply of sand is still being replenished by the sea. Sunset over an endless beach is an unforgettable experience.