Puppy has a body guard.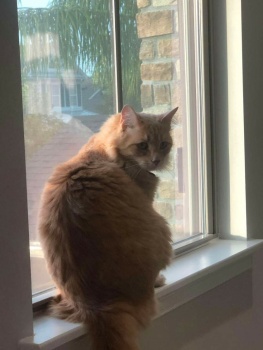 Why are you reporting this puzzle?
Kitty may not look like a body guard until you see the video. :) I love it.
https://www.thedodo.com/daily-dodo/cat-defends-dog-brother-from-bully
Are you looking to change your password?

It's always a good idea to consider if you need to change your passwords on the different services you use. We have created a guide for you on how you can change your password on Jigidi.