Late bloomer ... Aquilegia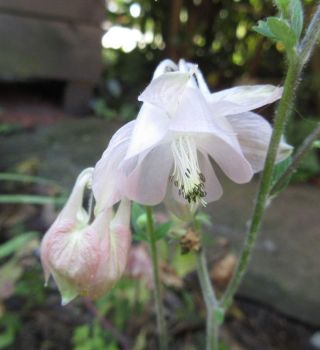 Why are you reporting this puzzle?
I was doing a bit of weeding and cutting in the front garden. I cut the stalks of the finished Aquilegias (emptied the seedheads over the ground☺) when I discovered these few blooms next to my Aucuba plant. They were almost hidden by the large leaves of my Aucuba.
Such a nice surprise to have some beautiful Aquilegia flowers (white & pink accents) blooming in the second half of July!!!