Full orchid blooms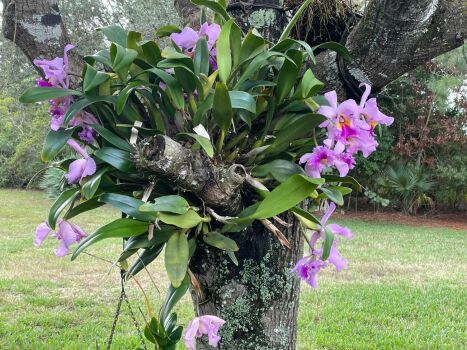 Why are you reporting this puzzle?
This is a mass of orchids fully attached into the crook of an oak tree. I don't know how long it's been there, just more than three years (when we bought the house). There's an old pot behind the plants which was the original home for the orchids, but now the roots are firmly bound to the rough bark of the oak. The plants all bloom at once over a month's time, then rest quietly for the rest of the year.
How do you follow a puzzle?

When you follow a puzzle, it means you receive notifications about new comments on the puzzle.