Corned beef sandwich at The Mean Sandwich restaurant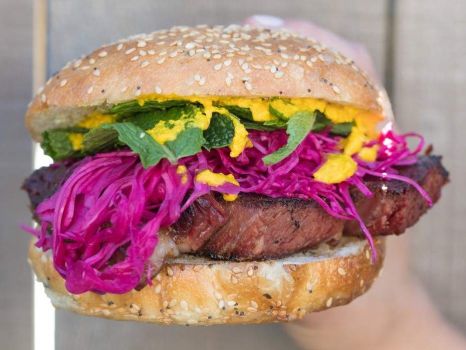 Why are you reporting this puzzle?
Mean Sandwich

This is a swift roundhouse kick to a classic deli corned beef sandwich: extremely tender but very thick-sliced corned beef, a big squirt of yellow mustard, red pickled cabbage ... all on their signature seeded bun. It's messy and brilliant and what you should order your first time here."