Don't freak out, but ALL little boys used to wear dresses and nobody cared!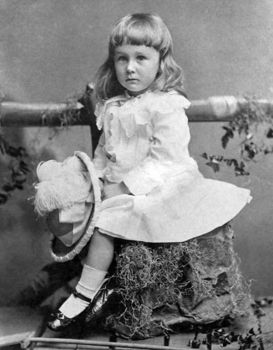 Why are you reporting this puzzle?
It's thought that all young children – boys and girls – wore dresses to make nappy changing and toilet training easier. Some toddler gowns also had practical features, with fabric or ribbon ties sewn to them, as a kind of "lead" to keep them close and support them as they learnt to walk.May 16, 2018

Can you even believe that such a fuss is made of boys wearing dresses and skirts? Fact is that up until the early 20th century, little boys wore dresses and gowns well into their preschool years, and often beyond.


Once upon a time, all little boys wore dresses

In Western European countries, boys would be dressed like this until anything from 2 to 8 years old, with some boys documented wearing dresses into the late teens.

"Boys' dresses were often made in brighter or darker colours and in plainer or stronger fabrics, and might have had chunky belts and trimmings and large metallic buttons, none of which were typical of girls' dresses," the V&A Museum of Childhood explains.

"Boys' dresses were more tailored in appearance, and often had features associated only with clothing for boys, such as the opening down the front of the skirt, fashionable in the 1810s and 1820s.