Theme: Sea life, sea turtle hatchlings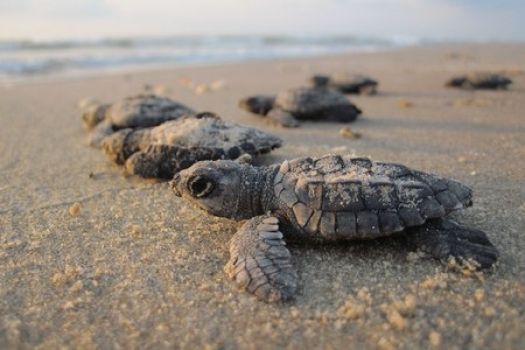 Why are you reporting this puzzle?
Hatchlings use the natural light horizon, which is usually over the ocean, along with the white crests of the waves to reach the water when they emerge from the nest. Once out of the nest, hatchlings face many predators including ghost crabs, birds, raccoons, dogs, and fish. It's estimated that only 1 in 1,000 hatchlings will survive to adulthood.
Did you know you can invite a friend to a jigsaw puzzle?

Sometimes we come across a fantastic puzzle or interesting comments and think of a friend who would appreciate sharing our experience. Here is how you invite a friend to a jigsaw puzzle on Jigidi ☺