Sammy.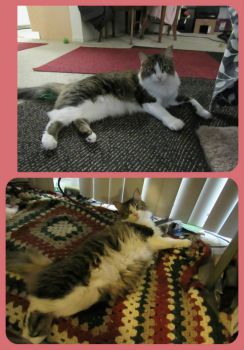 Why are you reporting this puzzle?
This is Sammy, my son and daughter-in-law's rescue girl.
I was with them (in California) when we went to get one rescue cat and came home with two! I posted Dean yesterday. Sammy is very comfortable on my son's warmed foot pad under his computer.
We had so much fun with them. I can't wait to see them again when we go to America again next year.