Sutter Cain and Squeaks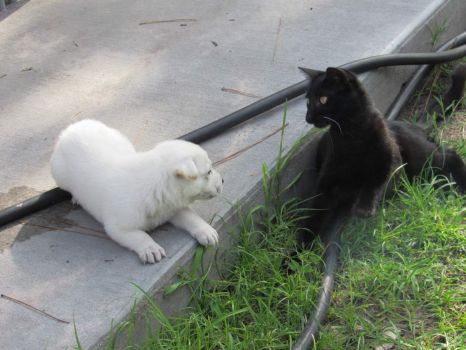 Why are you reporting this puzzle?
I can't stop laughing at this picture.

Sutter Cain (the puppy) was going on his first walk around the yard without his siblings or mother, (The mother was in the pen with the rest of the pups), so he kept squealing like a banshee.
Little Squeaks, the kitten there, came over, rubbed on him and initiated play until he stopped screaming. That's the look on her face right before she rolled over onto her back and tried to play.
How do you follow a puzzle?

When you follow a puzzle, it means you receive notifications about new comments on the puzzle.