Cactus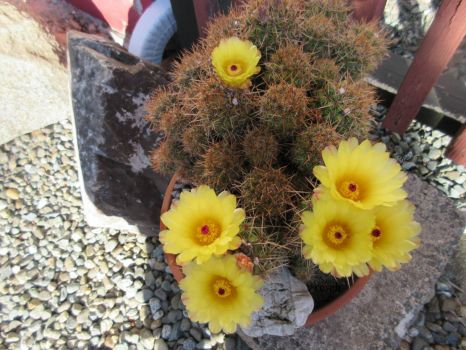 Why are you reporting this puzzle?
I've has this cactus about 30 years. I bought it for my son. The original plant is some where under all of her babies. It lives by the garden gate from sometime in April until Oct. then winter by the woodstove. This is the most flowers it has had. I counted another four under the blooms.
Do you know enough about copyright?

When you share material online, it's necessary to know what copyright law says about sharing online material. We have created a copyright video guide for you that will give you a basic understanding, along with 4 tips on how to share material within the boundaries of copyright law.