Selaron Stairs - Rio de Janeiro, Brasil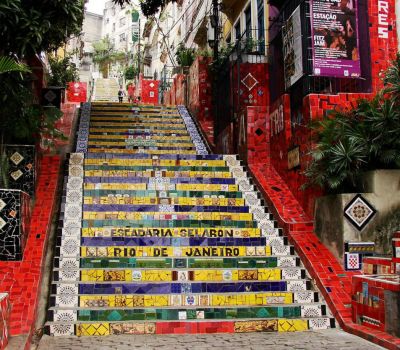 Why are you reporting this puzzle?
There is a sad story behind these steps: The Chilean-born artist Jorge Selarón started putting tiles on them when he was unhappily in love. He was waiting there for years, and tourists from all over the world brought him new tiles – so the 215 stairs finally enden up covered by more than 2000 tiles from 60 different countries. Two years ago Jorge Selarón was found dead on his stairs. Today it's a place where musicians meet but nobody brings tiles any more.