8 ~ 'Little cub being most endearing & closely garded' ~ Happy Mothersday! :-)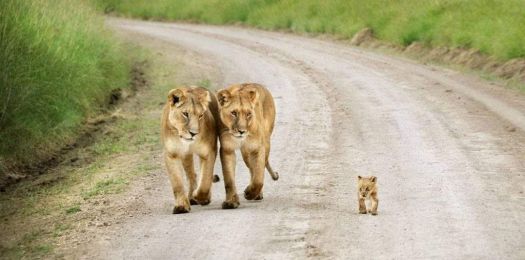 Why are you reporting this puzzle?
Two African lionnesses (mother & auntie) watching a little cub on it's first big walk.

Animal series.
*Max. level 136 pcs.
What are the symbols on the jigsaw puzzles?

When you browse jigsaw puzzles on Jigidi, you may notice different symbols on the puzzles. One symbol lets you bookmark the puzzle for later, and other symbols tell you about any previous activity you may have on the puzzle.