Our Baby Possum. Larger.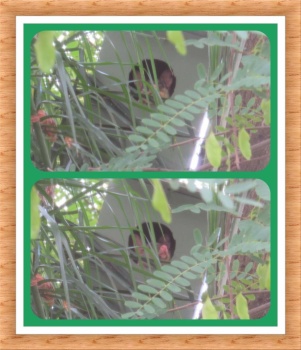 Why are you reporting this puzzle?
Julian built this possum box quite a while ago and we have had a large possum in it for a while now, as we hear her thump onto the roof at night as she goes off to find food, but we were thrilled to see a little face peeking out one morning. Not the greatest photos as they were taken from our bedroom window, looking through the fly screen and through the tree branches. He/she should have been asleep, as they are nocturnal, but while his mum was sleeping, he was having a look at the world.