3 ~ 'People around the world' ~ (AF)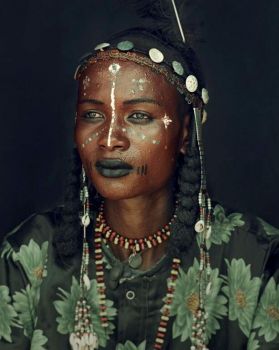 Why are you reporting this puzzle?
Wodaabe people from Chad, North Africa.

People series.
*Max. level 130 pcs.

"The Wodaabe people are traditionally nomadic cattle-herders & traders in the Sahel, with migrations stretching from southern Niger, through northern Nigeria, northeastern Cameroon, southwestern Chad, western region of the Central African Republic & the northeastern of the Democratic Republic of Congo.

The number of Wodaabe people was estimated in 2001 to be 100,000. They are known for their elaborate attire & rich cultural ceremonies."